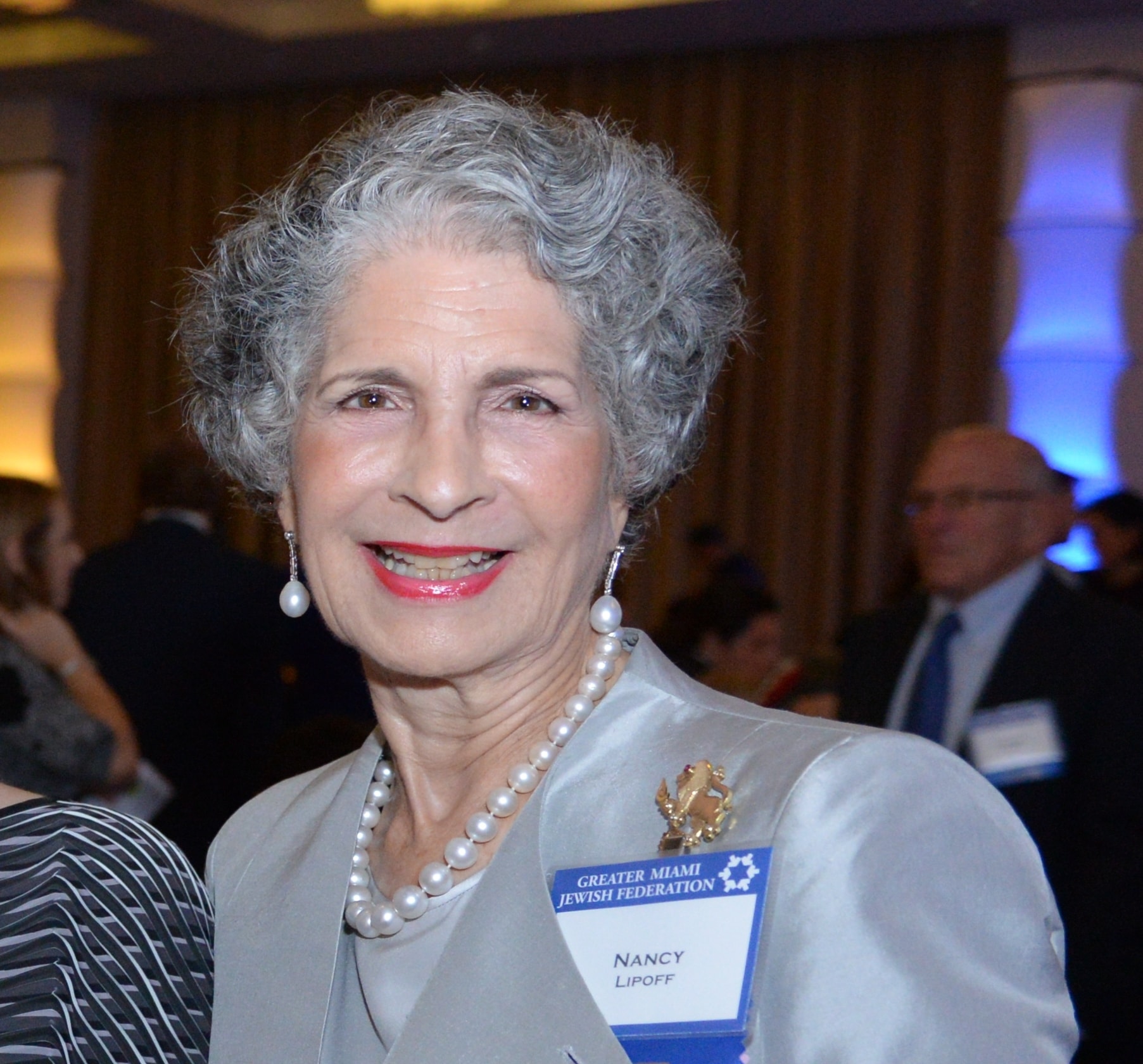 Nancy Lipoff
Miami
Nancy Lipoff and her husband, Norman, went to Israel for the first time in 1968, right after the six day war. It was love at first sight, and it changed their lives forever. When Nancy moved to Miami in 1970, a friend invited her to a Federation Women's Division meeting. Since then, her involvement in the Federation became a passion. 
Nancy was the president of the Women's Division in Miami, and was invited on the national board of the UJA (now JFNA) Women's Division as chair of Lion of Judah. She was also on the women's committee of the Council of Jewish Federations. She became the president of the Federation women nationally and chaired meetings at GA's for two years. When the president of the Women's Division was invited to be a vice president of CJF she fought to make the president of the Women's Division in Miami a vice president of the Federation. Nancy was also chosen to be the first woman to chair our Foundation of Jewish Philanthropies.
Nancy is a Forever Lion with a Lion of Judah Endowment. Norman has endowed his annual gift as well.