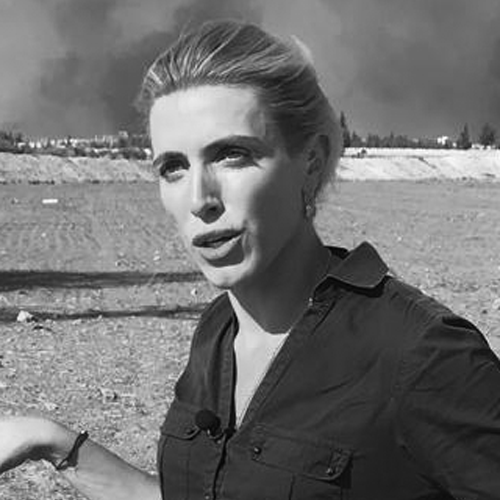 Clarissa Ward
British-American television journalist and chief international correspondent

,

CNN
Clarissa Ward is a British-American journalist and current Chief International Correspondent for CNN. She has contributed to breaking news coverage of crises on the front lines across the world from Syria, Iraq, Afghanistan, and Yemen to Iran, Georgia, and most recently, in covering every major development from the War in Ukraine.
Ward began her career as an overnight desk assistant at Fox News in 2003, coordinating coverage for stories such as the capture of Saddam Hussein and the 2004 Indian Ocean Tsunami. She reported from Georgia at the time of the Russian intervention with ABC before her transfer to Beijing to serve as ABC News Asian Correspondent, during which time she covered the 2011 Japan earthquake and tsunami. Ward then reported with CBS as foreign news correspondent and 60 minutes contributor for another four years until beginning at CNN in 2015.
In early 2016, she traveled undercover to rebel-held areas in Syria to report on what life was like there under the Russian and regime bombardment. Last year, she reported from Afghanistan in the weeks leading up to as well as for several days after the fall of Kabul in August 2021.
She has won multiple awards for her reporting: Two George Foster Peabody Awards; two Alfred I. duPont-Columbia Awards; nine Emmy Awards; two Edward R. Murrow Awards for distinguished journalism; honors from the Radio and Television Correspondents' Association; the Excellence in International Reporting Award from the International Center for Journalists (ICFJ), and the 2017 David Kaplan Award from the Overseas Press Club.
Ward speaks fluent French and Italian, conversational Russian, Arabic and Spanish and basic Mandarin. She graduated with distinction from Yale University, and in 2013 received an Honorary Doctor of Letters degree from Middlebury College in Vermont. When not on assignment, Ward lives in London with husband Philipp and their three children.